Car Dealership CRM
Manage all your customers, offers, invoices, communication and much more in one central place: online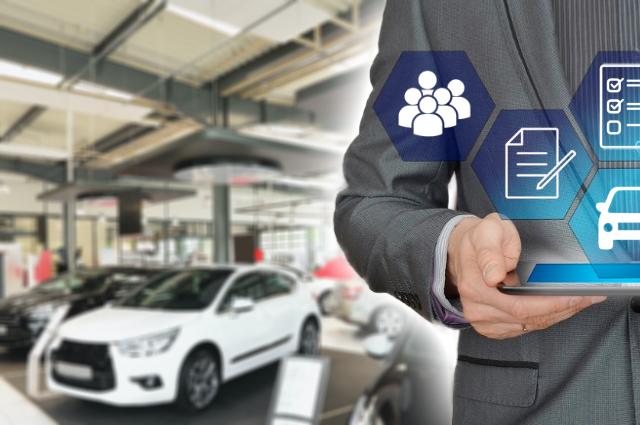 The car trade CRM Autrado offers you a lot of overview: in addition to your self-created offers, you can also find the inquiries, order and placement requests initiated on the website in the job management. This way, no customer contact is lost anymore and every employee immediately sees what to do next.
Facilitate your sales management and access all your customer data with one click; you can see which customers are interested in which vehicles, which offers have already been created, and the status of processing. Transparency from inquiry to conclusion:
Access to all data in the web browser: all relevant processes can be called up at any time and from any location
Assignment of roles and rights, e.g., for maintenance, sales, editor, or administrator
Job processes in the team: advise customers jointly and transparently and, if necessary, also track job processes of other employees - e.g. when employees are absent
Identify which employees were involved in which job processes
Manage all customer data centrally (Excel-compatible)
To-do list with built-in reminder function.
With Autrado, you'll never miss a sale again. Because the communication chain takes hold: starting with the quick application in car exchanges and search engines, to the configurability of the vehicles on your website, to the immediate printout of the offer. The resubmission reminds you of pending communication, markers provide a quick overview of the status of things.
The integrated statistics also show you how the customer became aware of your offer. And which advertising measure pays off and how well. Transparency instead of guesswork.