Vehicle configurator for your car dealership website
Offer your customers the possibility to configure their dream car themselves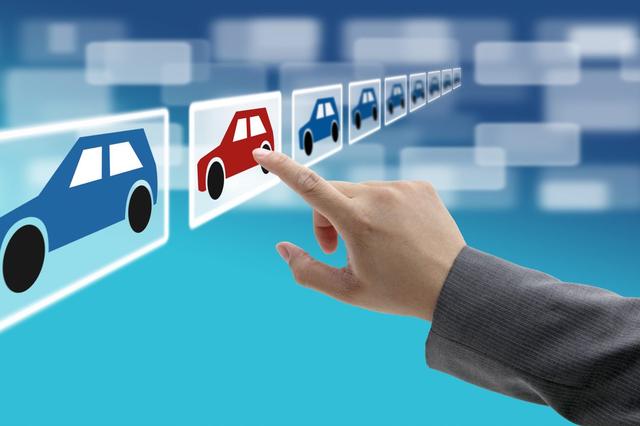 What the Autrado configurator can do better than most competitors?
Manage all configurable vehicles together, whether you created them yourself, whether they come from the JATO database or from a wholesaler
Export configurable vehicles to car exchanges on demand, e.g. 30 Skoda Scala combined with all other stock and used vehicles
Assign own vehicle photos or use pictures from Autrado photo database
High user-friendliness on the desktop as well as in mobile view
Independence is key - with your own new car configurator from Autrado, your customers will find exactly what they are looking for. Complete product and price information gives customers the confidence they need to buy a car. Autrado's car configurator gives you the possibility to offer any vehicle you want to trade for your customers.
Personal vehicle with Autrado configure
With our specially developed car configurator, it is easy for your customers to put together their desired new cars. Individual equipment features and extras can be perfectly taken into account, and a direct comparison provides clarity. Your customers save themselves unpleasant price negotiations, feel they are in safe hands and protected from unpleasant surprises. And that around the clock, even on weekends.
---
This is what you can expect from our car configurator:
New car configurator: Easy and uncomplicated you can list prices and discounts in your new car configurator. Our ready database of all German new cars offers the right platform for you.
Configurable EU new cars: Determined product prices from given price lists can easily be imported as Excel lists with our new car configurator. Your vehicles have country-specific equipment lines? No problem. You can specify these directly in the browser.
User-friendliness: With the Step Configurator, customers can put together their new car clearly step by step - from the engine, equipment packages to other optional extras.
Retrofittable extras: Popular extras such as trailer couplings, navigation systems or special accessories can be added with just a few clicks.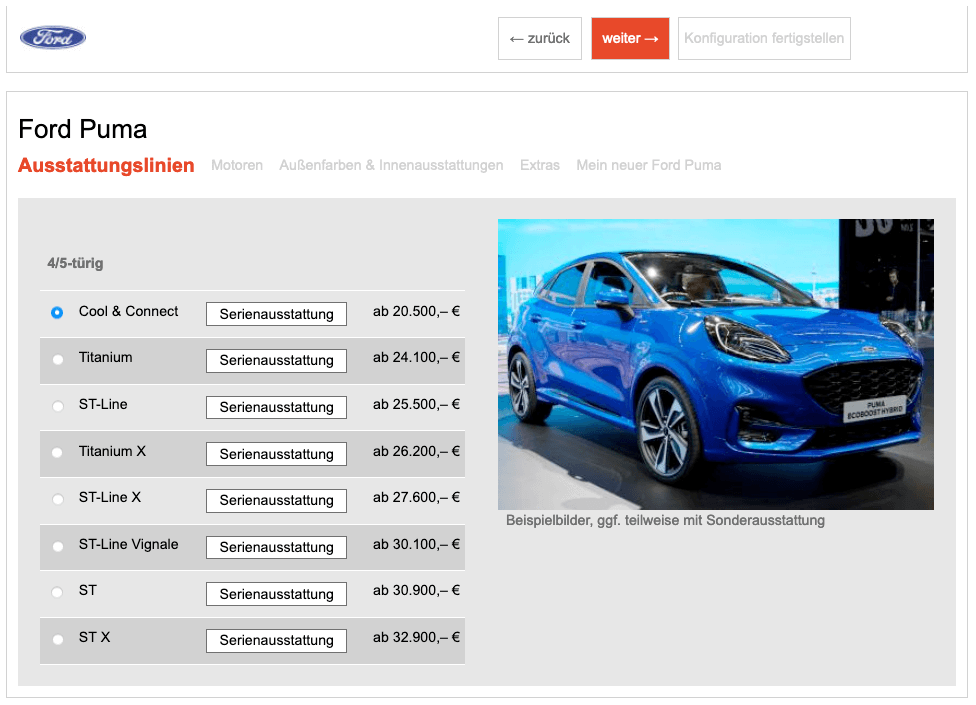 ---
After completing the configuration, your customer receives a vehicle exposé. Finally, there is the possibility to make recall requests or to order or commission the configured vehicle. Often, the decision is made to buy, as an immense price advantage over the classic authorized dealer on site became obvious.
Autrado's car configurator impresses with the high quality of its service offering in the areas of trust, security, customer service and expertise. The transparent new car configurator gives your customers the necessary perspective when buying a car.
New car configurator with all German order vehicles *
* how it can also be integrated into your website
The easiest way to your dream car
Pave the way for your customers to find their dream vehicle. With the new car configurator from Autrado, you are guaranteed to make everyone happy. The unbeatable features, such as the retrofittable extras, the import of predefined price lists as well as a clear interface make the car configurator from Autrado a new car configurator in a class of its own. Your customers will love it!