Seller Workstation Workflows
Successfully implement sales processes with the job manager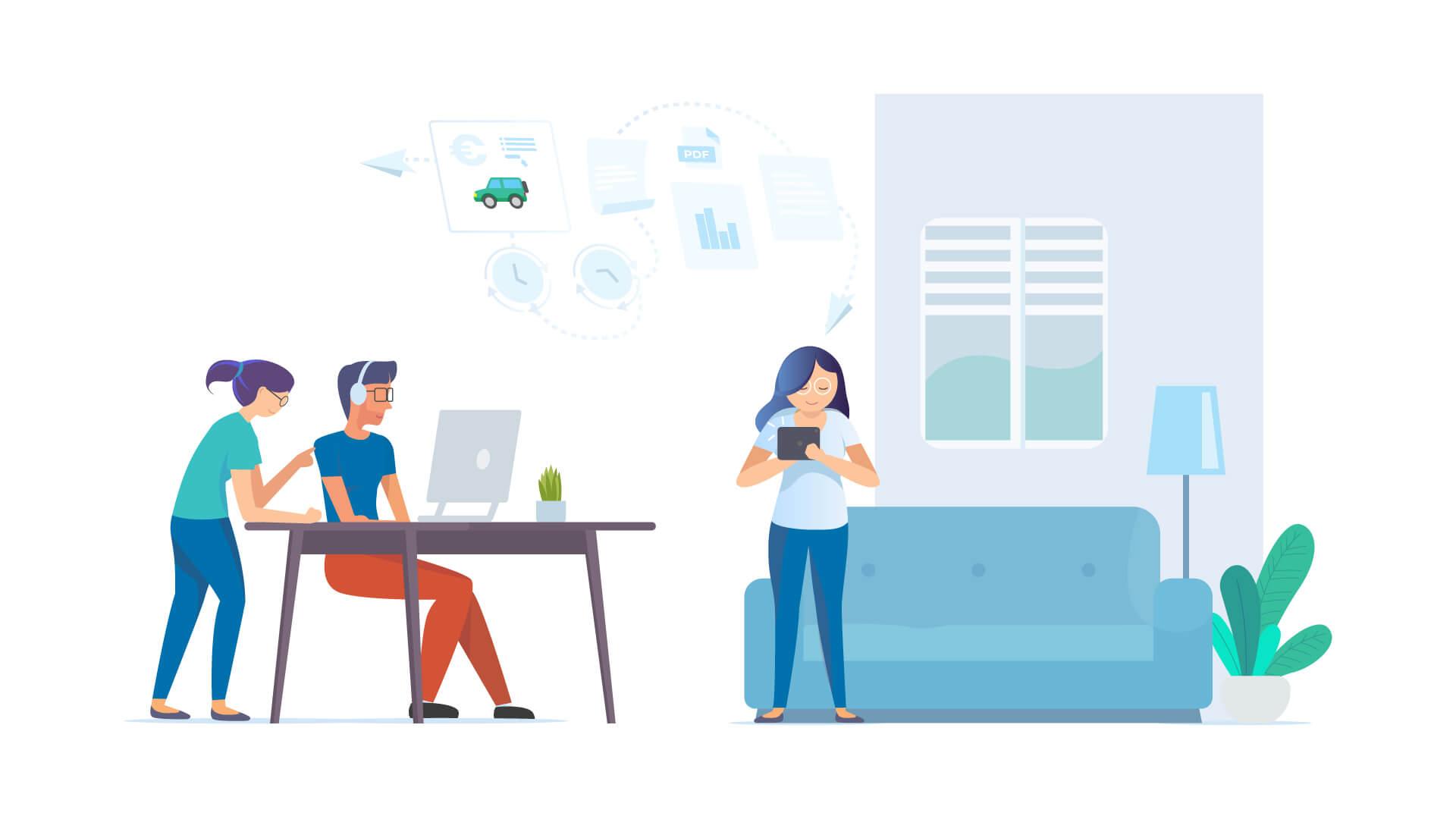 Core-Features
Customize salesperson workflows to fit your sales team and processes, with access to all vehicle and sales documents
Display and / or request customer documents such as ID cards, signed contracts, financing requests
Template-supported customer communication and / or individually per process, also via e-mail / SMS, customers thereby all field contents on parking and / or in documents output
Audit-proof document handling (offers & invoices but also bank and leasing information, all proofs) with extensive evaluation (e.g. incoming orders, invoiced turnover per salesperson)
Generate open items automatically: OPOS management
Combine multiple vehicles on offers and other documents


Autrado is optimized for teamwork and enables customer concerns to be handled immediately. On the overview page of the job manager, all inquiries and orders, i.e. all jobs, are listed in the order in which they are generated (assignment to specific employees can be automated, powerful filters and views, e.g. according to unfinished transactions, specific brands, salespersons and more).

Open the desired job in the job list and immediately start communicating with the customer or processing the request.

Customizable, audit-proof, communication-strong: Jobmanager workflows
Autrado comes with out-of-the-box job manager workflows that already cover typical dealership requirements. Necessary adaptations and extensions to individual communication processes can be implemented at any time with manageable effort. You can also adapt your workflow to changed processes at any time later.
Transparent and available everywhere: permanent storage of documents on the job
What you create in Autrado, you will find again in Autrado: no saving on local hard drives and cumbersome searching. All processes and documents are easily accessible even after years. All documents are created and managed in an audit-proof manner.
Open item management
An OP is generated for each invoice, invoice correction or credit note; this can be managed in the job.
Confirm payments to the customer by e-mail with just a few clicks
An OP list provides the necessary overview
In the job, the OP of the job, but also the status of the customer as a whole output (e.g. in the "handover" phase)
More Features
Used car trade-in process
Document list with evaluation options (e.g. invoiced sales per salesperson)
Evaluation of incoming orders (number, value, total and per employee)
Collective jobs: several vehicles on one offer, order or invoice